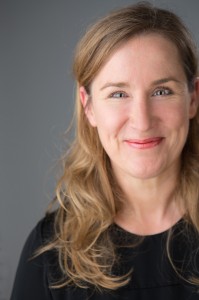 URGENT Narip will be bringing their highly-rated music supervisor sessions to the Berlin Music Week on September 4, 2014. The idea is to give composers, publishers and labels a chance to pitch music to  supervisors that are currently working on projects. The limited enrollment of 16 people per session guarantees that they meet and get face-time with the guest music supervisors.
Registrants get a brief of the guest supervisor's CURRENT music needs, a chance to pitch plus immediate feedback at each session, taking the mystery out of why a piece of music does or doesn't fit. On-the-spot feedback can help registrants to re-work tracks and perhaps get them licensed – or at the very least brings them valuable market knowledge.
Two events are planned this year:
a session with

Cines

ong's

Milena Fessman

(photo) who has worked with Win Wenders and s currently producing a documentary on Conny Planck.
a session with White Horse Music's Gerrit Winterstein
Attendance is free for Berlin Music Week attendants but you must sign up by August 26, 2014. So click through right now.
Details on the Narip site or the Berlin Music Week.
Postbahnhof am Ostbahnhof
Straße der Pariser Kommune 8
10243 Berlin
Germany