The Peach State Film Fashion Music conference (PSFFM) combines a number of arts under one umbrella in Atlanta, Georgia, USA on November 9, 2013. It offers a comprehensive and detailed conference focused on networking, careers in music, broadcasting, theatre, fashion, film and the basic "How to be effective" in the industry. In all, 5 Workshops and tons of networking opportunities are planned.
WORKSHOP – Music, Mobile Marketing & Sync Licensing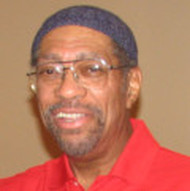 Allen Johnston – a respected veteran in the international music business – will head The goal is to take the confusion out of music licensing. Learn more about a music sync licenses, including when you need one and how a music sync license works. Sync licenses are used for TV shows and movies, but also in any kind of visual paired with sound requires a sync license.
Allen consults new and existing entertainment businesses, increasing their revenue streams while making them technically astute. With over four decades of progressive experience in all aspects of music product development, licensing, sales, promotion and distribution for national and international markets, he has worked with labels including Ariola, Arista, Capital, EMI America, Fantasy, Island, K-Tel, Mercury, Sony, Stax and Warner Bros. Records. As Industry Consultant, he provides business operations back office services for many music industry clients. Independent labels and publishers rely upon his expertise in the areas of publishing administration, licensing, royalty recovery, business affairs, label operation, business administration and the digital marketplace.
His partner at the event will be "Wildman" Teddy T., CEO & Founder of STAR QUALITY ENTOURAGE, (SQE) who has helped nations and businesses develop by targeting young consumers through popular music and indigenous culture and technology usage.  Current clients include Nick Cannon, Mariah Carey, Chuck Taylor, Eminem, Drake, Rick Ross, MP3 WAXX, Coast to Coast Mix tapes and more.
The Peach State Film, Fashion & Music Conference Saturday November 9th, 2013 from 8:30AM-6:00PM at the Holiday Inn 450 Capitol Avenue S.E Atlanta, GA 30312.
Details at PSFFM