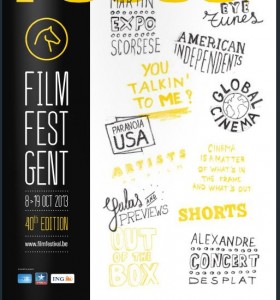 The World Soundtrack Academy, part of the Ghent Film Festival, has announced the list of its nominees for the 2013 Awards in three of five categories: Film Composer of the Year, Best Original Score of the Year and Best Original Song Written Directly for a Film. The names of the winners will be announced at the World Soundtrack Awards & Concert on Saturday, October 19, the closing night of the 40th edition of Film Fest Ghent.
FILM COMPOSER OF THE YEAR
Award can be presented in respect of one film or in respect of a body of work in the year
Mychael Danna  Life of Pi
Alexandre Desplat Argo, Reality, Renoir, Rise of the Guardians, Zero Dark Thirty
Danny Elfman Epic, Frankenweenie, Hitchcock, Oz The Great and Powerful, Promised Land, Silver Linings Playbook
James Newton Howard After Earth, The Bourne Legacy
Thomas Newman   Side Effects, Skyfall
BEST ORIGINAL FILM SCORE OF THE YEAR
'Anna Karenina' by Dario Marianelli
'The Hobbit: an Unexpected Journey' by Howard Shore
'Life Of Pi' by Mychael Danna
'The Master' by Jonny Greenwood
'Skyfall' by Thomas Newman
BEST ORIGINAL SONG WRITTEN DIRECTLY FOR A FILM
The Bathtub
from 'Beasts of the Southern Wild'
music & Lyrics by Dan Romer & Benh Zeitlin
performed by The Lost Bayou Ramblers
Young & Beautiful
from 'The Great Gatsby'
music & lyrics by  Lana Del Rey & Rick Nowels
performed by Lana Del Rey
Pi's Lullaby
from 'Life of Pi'
music & lyrics by Mychael Danna and Bombay Jayashri
performed by Bombay Jayashri
Oblivion
from 'Oblivion'
music & lyrics by Anthony Gonzalez and Susanne Sundfør
performed by M83 feat. Susanne Sundfør
Skyfall
from 'Skyfall'
music & lyrics by Adele & Paul Epworth
performed by Adele
Lifetime Achievement Award for Riz Ortolani
The 2013 Lifetime Achievement Award to be presented during the award ceremony will go to the Italian composer Riz Ortolani, born in 1931 in Pesaro, Italy. Together with Ennio Morricone and the late Carlo Rustichelli and Nino Rota, Ortolani is one of the greats of Italian film music from the golden era of Italian cinema. For details about Ortolani, visit his website.