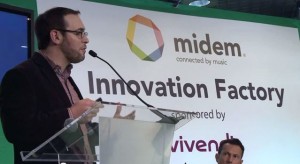 Despite the overall gloom in the industry, more international entertainment lawyers that are members of IAEL attended last year's Midem music trade fair and conference than ever before. IAEL held its first Legal Summit there.
In 2014, IAEL will present another Legal Summit on February 2, 2014, featuring the Legal Update, Book session and Masterclass, as well as a cocktail party and the annual IAEL members dinner. Co-editors Adrienn Karancsi and Jim Kendrick have been busily preparing our new book, " Licensing of Music–from BC to AD (Before the Change/After Digital)".
The IAEL book, scheduled for publication in 2014, will focus on how the advancement of new technologies allow music and other content to reach global audiences instantly. This makes it more important than ever for entertainment professionals to familiarise themselves with internationally recognised standards for copyright ownership and licensing.
Midem is the foremost music trade fair, held every year in the French town of Cannes.