Cliff Martinez InterView (LakeShore) from APLUSFILMZ on Vimeo.
Former Red Hot Chili Peppers drummer Cliff Martinez will be featured at a special concert during the World Soundtrack Awards, held during the Ghent Film Festival October 25, 2014. The concert will focus on his long-standing collaboration with director Steven Soderbergh, for whom he composed on "Sex, Lies and Videotape", "Traffic", "Kafka", "Contagion", "The Limey" and "Solaris".
UPDATE: scroll down to download his album with the Brussels Philharmonic Orchestra.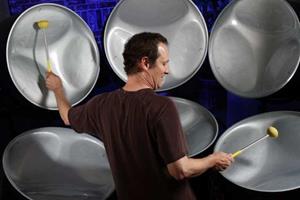 The programme will also include his two scores for "Drive" and "Only God Forgives" starring Ryan Gosling and directed by Nicolas Winding Refn, as well as the music he wrote for "Spring Breakers" by Harmony Korine.
This year, the Awards will also feature The Spotify Public Choice Award for best score. It will be awarded by the public during the 14th edition of the World Soundtrack Awards. The long list of nominees can be found here. Movie soundtrack fans might be interested in the Spotify playlist  below.
All details about the awards can be found here.
UPDATE: Film festival Gent and Cliff Martinez release CD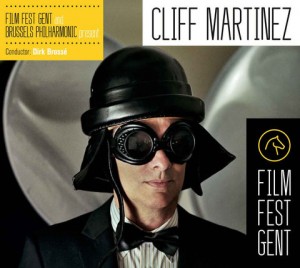 The Gent Film festival 2014 is running a limited edition CD of 16 Cliff Martinez compositions for films such as "Solaris", "Contagion" and "Only God Forgives".
The CD was recorded by the Brussels Philharmonic, conducted by Dirk Brossé.
Click the image to download now from Amazon UK.
The Film Fest Gent Spotify playlist