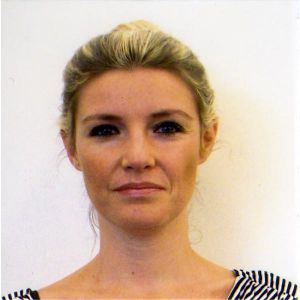 Natalie Baartz, Music Director for the L.A. company Ignition Creative, will be receiving pitches at a special session in London on May 9, 2014. Baartz commissions, licenses and places music for global movie trailer campaigns for the world's biggest blockbusters and independent films.
As manager of the music supervision department, Baartz is in charge of the music for all projects, servicing the needs for 7 producers and 25 editors. As well as pitching a huge range of commercial artists, she works closely with composers to do custom scores and produce original covers.
Award-winning movie trailers
She has been responsible for award-winning trailers for "Another Earth", Tarantino's "Django Unchained" and Kathryn Bigelow's "Zero Dark Thirty". Most recently she has overseen the music for high profile movie campaigns such as, "The Hobbit trilogy", "Out of the Furnace", "Lone Survivor" and "Winter's Tale". Under Ignition, she also consults for multiple HBO campaigns including "Girls", "Boardwalk Empire" and the record breaking "Game of Thrones".
Limited enrollment of 16 people per session guarantees face-time, registrants get brief of supervisor's CURRENT music needs, a chance to pitch plus immediate feedback. In NARIP's intimate session, you get to meet and pitch her for current opportunities on the spot, receiving instant feedback as to whether a song is appropriate or not, and WHY. This valuable feedback makes better pitches – and ultimately, placements – possible. In some cases, participants even have time to re-work their music to better fit a supervisors' needs.
NARIP and BPI members get a special reduction.
For details, visit NARIP.
Friday May 9, 2014
12.30 pm to 4pm
BPI (British Recorded Music Industry)
Riverside Building
County Hall
Westminster Bridge Road
London
SE1 7JA
T: +44 (0)2 0 7803 1300
+44 (0)2 0 7803 1300