Games industry body to talk creativity and employment
On November 12 a workshop about the European video game industry will take place at an unusual location: the European Parliament in Brussels. This workshop, organised by Creativity Works, is a chance to get a glimpse at how Europe's football and video game industries work and what they need to keep creating jobs throughout Europe and remain engines of innovation.
The meeting will bring together:
Stefan Brost, Head of EU Office, Bundesliga (Germany)
Mathieu Moreuil, Head of European Public Policy, Premier League
Richard Glynn, CEO of Studio Powwow
David Sweeney, Senior Counsel, ISFE

November 12, 2015 in the European Parliament, Brussels
Meeting room A1HA
11.30 am – 01.00 pm
(followed by a light lunch)
The workshop will be moderated by Per Strömbäck from Netopia. It will be followed by a Q&A session after the presentations.
Video game workshop Programme
Panel 1: Videogames – From Idea to Investment to Internet
Richard Glynn – CEO, Studio Powwow (photo)
David Sweeney – Senior Counsel, ISFE – European Video Game Federation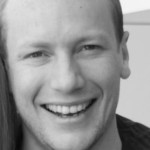 Europe's video game industry is high-tech, dynamic and a global leader. Fusing art and technology, its business models constantly evolve in response to consumer tastes. A presentation will show how a game is developed from an initial idea, investment is secured and the game is made available to the public. We will look at how the industry has been able to create growth and jobs – and new types of jobs – while remaining focused on the interests of consumers, as well as what it does to foster up-and-coming games developers.
Panel 2: Europe's Football Leagues, Broadcasting & Grassroots Sport
Mathieu Moreuil – Head of European Public Policy, Premier League
Stefan Brost – Head of EU Office, Bundesliga
Following a video looking into the organisation of a football match and to produce a live broadcast, this panel will explore how football continuously invests in its competitions to provide high-quality and entertaining sports events. The investment made not only benefits sport at the grassroots level, but also ensures the rise of the next generation of European sporting talent. The panel will also touch on football's little-known contribution to innovation in technology, particularly in broadcasting.
To book a set, Creativity Works