Hans Zimmer amongst faves for soundtrack awards
The 15th World Soundtrack Awards have announced the first nominees for their annual awards. The line-up is already impressive, with Hans Zimmer, Alexandre Desplat and Michael Giocchino amongst those in the running.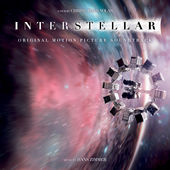 The World Soundtrack Academy supports film music, sound design, composers and their worldwide promotion. Over a period of fifteen years , the membership of the WSAcademy has grown into a group of 370 international film (music) professionals. They decide on the nominees for the annual World Soundtrack Awards over several rounds of voting.
In addition the nominees already announced, the Academy will also select five nominees for the Discovery of the Year 2015 award. The public can also nominate their favorite score by voting for the Public Choice Award on the WSAcademy website until 5 September 2015.
The 15th World Soundtrack Awards & Concert will take place on 24 October 2015 at Kuipke in Ghent, as part of Film Fest Gent. In addition to the awards, the Academy is also recording an album of material by Alan Silvestri ('Back to the Future', 'Who Framed Roger Rabbit' and 'Forrest Gump').
More details on their website
The soundtrack nominees 2015
Film Composer of the Year
Bruno Coulais 'Song of the Sea', 'Gemma Bovary', '3 hearts' ('3 Coeurs'), 'Mune le guardien de la lune', 'Diary of a Chambermaid' ('Journal d'une femme de chambre'), 'Fly Away Solo'
Alexandre Desplat 'Unbroken', 'The Imitation Game', 'Everything Will Be Fine', 'Tale of Tales'
Michael Giacchino 'Dawn of the Planet of the Apes', 'Inside Out', 'Jupiter Ascending', 'Jurassic World', 'Tomorrowland'
Johann Johannsson 'The Theory of Everything', 'The 11th Hour', 'Sicario'
Hans Zimmer 'Interstellar', 'Chappie'
Best Original Film Score Of The Year
'Birdman: Or (The Unexpected Virtue of Ignorance)' by Antonio Sanchez
'Cinderella' by Patrick Doyle
'The Imitation Game' by Alexandre Desplat
'Interstellar' by Hans Zimmer
'The Theory of Everything' by Johann Johannsson
Best Original Song Written For A Film
The Apology Song from 'The Book of Life'
Music by Gustavo Santaolalla, lyrics by Paul Williams, performed by Diego Luna
Carry Me Home from 'Insurgent'
Music & lyrics by Joseph Trapanese & Christopher Taylor, performed by SOHN
Glory from 'Selma'
Music & lyrics by John Legend, Common and Rhymefest performed by Common & Legend
Grateful from 'Beyond the Lights'
Music & lyrics by Diane Warren, performed by Rita Ora
Tell Me from 'Lost River'
Music & lyrics by Johnny Jewel, performed by Saoirse Ronan