British film composers set to attend festival and seminars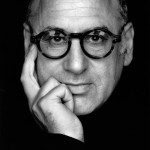 For its 42nd edition, Belgium's Film Fest Gent is to showcase British cinema. A notable part of this will be the GREAT BRITISH FILM MUSIC concert. This will provide an anthology of the work of both classical and contemporary film composers that have made a notable contribution to British cinema.
The concert intends to look at almost every major name in British film music, from William Walton to John Barry, George Fenton and Michael Nyman. Their scores will be accompanied by excerpts from British films, including Richard III, Henry V, Shakespeare in Love, Far from the Madding Crowd, Murder on the Orient Express, Dangerous Liaisons, Battle of Britain, The Ipcress File and The Knack.
British film being programmed
As for the film line-up, the British films will be programmed in a separate section with twelve to fifteen new films that show the dynamic diversity of current British cinema.
Other British films will also be programmed in the usual festival sections such as the Competition, Galas & Specials, Classics and Out of the Box. a number of filmmakers from the UK are set to attend the festival and present their latest work. Q&A's and director's talks will be held throughout the festival.
Film music seminar at Ghent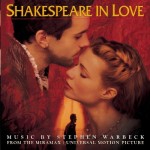 Quite logically, the annual film music seminar will also shine a light on British Cinema. Composers Stephen Warbeck, Patrick Doyle and George Fenton (who works regularly with Ken Loach) are set to take part. Other names of directors and composers will be confirmed in the coming months.
The full programme will be announced on 24 September 2015. The Great British Film Music concert will be held on 22 October 2015 in Ghent. Music will be performed by Brussels Philharmonic and conducted by Dirk Brossé.
The 42nd Film Fest Gent will run from 13 until 24 October 2015 in Ghent, Belgium. For details, visit the festival website.