Composers Bruno Coulais and Philippe Sarde to host film music seminar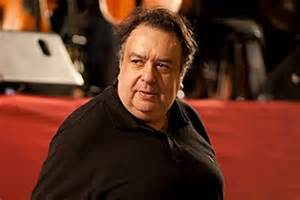 Film Fest Gent has announced a major film music seminar on Friday the 24th of October.  This year's theme is  'French cinema'. Surrealism, Nouvelle Vague, Besson's Cinema-du-look, poetic realism… What is it that makes French cinema and its film music so unique?
The mediator will be Dr. Martine Huvenne, a professor at the School Of Arts and LUCA. He will be exploring the importance of film and music as an artistic component, focussing on the collaboration between the composer, director and sound designer.
The guests include:
Thierry Jousse, former editor of noted French publications such as , 'Cahiers du cinéma' and 'Les Inrockuptibles'. He currently hosts his own radio show, 'Cinéma Song', on the channel 'France Musique',.
Bruno Coulais, the French composer that wrote the music for 'Microcosmos: Le Peuple de l'herbe', 'Coraline', 'Les Choristes' and 'Mon pire chauchemar'.
Philippe Sarde a favourite with directors such as Bertrand Tavernier, André Téchiné and Claude Sautet. He became famous for his scores for'Tess' by Roman Polanski and 'Les Choses de la vie', directed by Paul Sautet. With over 200 music pieces for features, short films and mini-series, he has had an impressive portfolio
Practical info:
Friday 24 October – from 9:30 untill 16:30
Price: €20; students €15
Where: Kinepolis Gent
For full details, visit the Gent Film Fest.